How to Get Your Products Into Boutiques
Boutique shops are a great option if you're looking to sell your product offline. They tend to be diverse and full of personality, but how do you land such a coveted spot? We talked with withSimplicity boutique owner Irina Dovganetskiy, and Yana Khoshtariya, product owner and maker behind AromaSoy Candles, to shed light on what boutique owners look for when choosing store products.
Align With Their Values
One of the biggest things boutique owners consider when deciding which products to sell in their stores is the brand's values – they look to vendors with similar ideals. Find out the store's purpose and value proposition before going in for the pitch. It could be environmental sustainability, innovation, cost-consciousness, aesthetic appeal, diversity, organic or naturally made products, or human rights advocacy to name a few. Whatever the connection, it should be clear to you and the boutique partner how you align.
The driving principle behind withSimplicity, for example, is to provide safe, sustainable, and effective alternatives to beauty and skincare products around the house. Their newest product, a nail polish line (15 free nail polish) that's free of common chemicals, is a perfect fit for the store because it reflects the same mission.
Know Their Customers
Not only do you need to know the boutique in question, you also need to know your boutique's customers. They're your end users, after all. Research what appeals to your boutique's demographic, and make sure your products are a good fit. A boutique needs to feel like their customers will fall in love with your products.
Yana's strategy for selling her candles is "to reach out to stores where my product will complement the rest of the items they sell." You'll know you've made it when the store owner can name a customer they think will buy it. Retailers want to make their customers happy, and you can help them get there.
Make the Ask
A frequent influx of new products keeps customers engaged and ready to make a return visit. Make the boutique owner's life easier and put yourself out there. It can just open a new door for your business that may have never been discovered.
"We are always looking for new products to carry," says Faith. "Most of the time, we end up reaching out to other vendors ourselves." Make sure you go about it the right way, though. Yana adds, "From my research, retailers would rather receive an email with all of your info – where they can respond on their own time – rather than have you stop by unannounced at their store."
Look the Part
Professional packaging is a must. According to Yana, "the better your packaging, the more appealing your product, to both your end-users and your boutique partners." Faith agrees, sharing that packaging and labeling plays a decent role when they're considering a product.
"We love a product that looks trendy, that we know will sell easily," says Faith. "A lot of that has to do with branding. We love the handmade feel of smaller businesses, but we especially love a modern handmade feel. That lets us know that they care about how they are perceived, which is a huge deal in the beauty industry!"
Come Prepared
Consider bringing a leave-behind to pitches and sales meetings. These can be business cards, brochures, or even product samples that the store owner gets to keep. They're a reminder of who you are and what you do – while keeping your brand top-of-mind, helping you look professional, and giving your buyer something tangible to consider.
"We have professional wholesale brochures with information, candle samples, and a media kit [on-hand when approaching retailers]," says Yana. "Retailers love when they see that you are serious and ready to do business."
Make Sure You Can Fulfill
A boutique needs to feel confident in your ability to deliver. Yana tells small business owners, "Make sure you are ready! Wholesale is not for everyone. If you sell a product that you can't make in large quantities in advance, or make available to ship within a week or two, this might not be for you. If your product takes hours to make, this will only frustrate you." With the many vendors boutiques interact with everyday, you want to rise above as a pleasant, dependable, and valuable partner for long-term success.
Cultivate A Partnership
Once you get a foot in the door with a boutique, it's up to you to maintain the relationship and be ready to deliver more product. Learn their buying schedule, and keep in touch. Retail buying is a full-time job, and knowing which vendors can be relied upon simply makes a buyer's life easier.
Yana still sells her candles in her first in-store retail location. Her advice on forming partnerships involves starting with the right attitude: "Convincing stores is not my kind of approach. You can't make a store love your product. Don't be salesy and pushy. This will only turn away your future customers."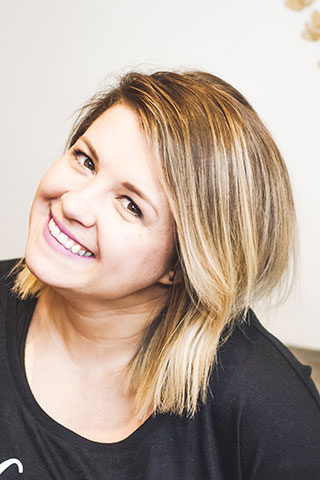 About Irina Dovganetskiy & withSimplicity boutique
Irina started withSimplicity in 2015, hesitant about using products with toxins and other chemicals around her newborn. What started as a hobby has turned into a flourishing business where all women can find natural and organic beauty and skincare products that are safe for not only you, but also your family.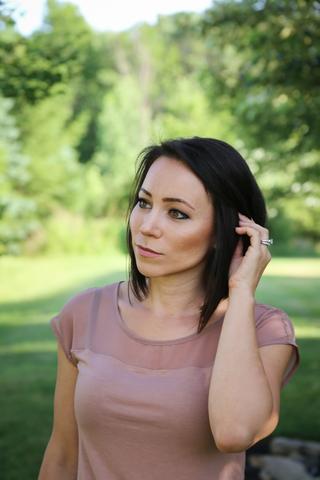 About Yana Khoshtariya & AromaSoy Candles
Yana believes in using nontoxic and clean ingredient products around herself and her family, which is what inspired her to create AromaSoy in 2015. AromaSoy has grown from a hobby into a thriving small business, offering a nontoxic, green alternative to paraffin candles to families everywhere.
---
Boutiques are an exciting step and Online Labels is here to support you. We hope you can take these tips with you as you conquer expanding your business. Read more small business tips in our article centre and keep up with withSimplicity boutique and AromaSoy Candles on social.
---