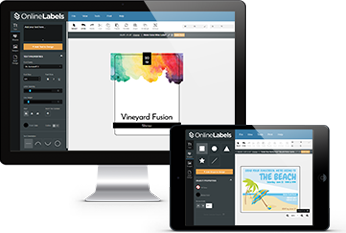 Maestro Label Designer®
The easiest and most efficient way to design labels for professional and self-printing online.
About Maestro Label Designer
Maestro Label Designer is label design software created exclusively for OnlineLabels products. Our label creator is the perfect solution for business owners and sticker makers. It's the easiest and most efficient way to create your own personalized labels. Check out the exciting features of our online label maker such as free label templates, then start designing your labels! When you're ready, print your creation from home or let us print and deliver the finished labels to your door. It's the best label maker to use with your OnlineLabels products!
---
Maestro Label Designer® Features
Maestro Label Designer® comes preloaded with everything you could need to produce high-quality bespoke labels. Click on the topics below to learn more about the incredible functionality within our free online design program.
Ways to Get Started
Option 1: Free with Purchase
Create an account and apply the activation code from your label purchase to unlock all Maestro Label Designer has to offer. Enjoy access to the full suite of design and printing tools without any watermarks or limitations. Make a label purchase of £9.95 or more to get your unique code today.
Option 2: Free Trial
Try the free trial mode to test Maestro Label Designer out for your needs. Create an account and skip entering an activation code, or click "Skip sign in and start designing." Both options will allow you to take advantage of our suite of tools and services. Only caveat, you'll see a watermark printed across any designs.
Option 3: Buy Maestro Label Designer
You don't have to buy labels from us to use our software, purchase exclusive access to Maestro Label Designer at any time! Choose from the options below to get started.
Activation Length
Unlimited Storage
Watermark Disabled
Cost per Month
Where to Find Your Activation Code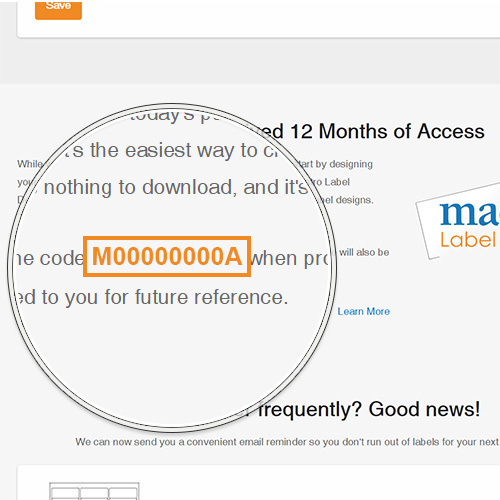 Order Confirmation Screen
Use your activation code immediately after purchasing.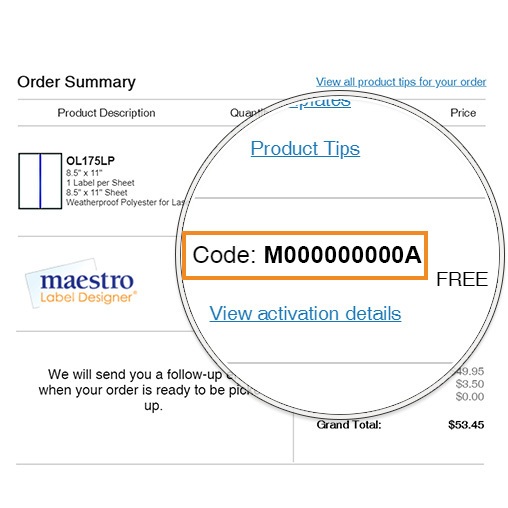 Order Confirmation Email
Save your confirmation email and activate your account when you're ready.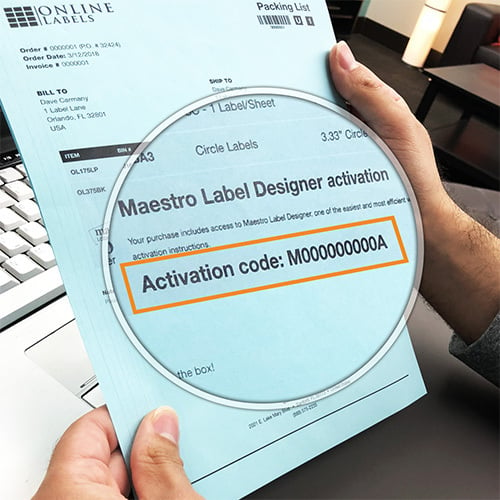 Order Packing Slip
Find a physical version of your code printed on the packing slip included with your order.
My activation code period ended. Now what?
To continue using Maestro Label Designer after your activation has expired, make a new label purchase. If you have leftover labels and need a temporary extension, enter your email address and we'll review your account to see if you qualify.
Testimonials

Kevin Wray
Peterbrooke Chocolatier
"The desiging program is fantastic. We can quickly put together something that looks professional, with not a lot of skill in that area... OnlineLabels made it really easy for us to do... and it gave us some really great results."

Stephanie Haynes
Hayne's Apothecary
"Maestro's wonderful templates provide labelling solutions for small businesses like mine that aren't ready to take the next step up to professionally printed labels. That said, the online designer is so easy to use and personalise that my labels come out looking professional every time, and that label appeal has helped grow my business exponentially. I can't say enough great things about this incredibly helpful tool."

Nancy Grando
Grando Cioccolato
"Maestro Labels software is one of the most professional programs that I've ever used! I love the options, organization and ability to create layouts for my labels! Thank you for your ongoing support!"
You may also be interested in