How To Start A Skincare Business [Startup Academy Featuring Rose Arie Beauty]
Welcome to Startup Academy by Online Labels. We're talking to industry professionals to get the inside scoop on starting home-based businesses.
In this episode, Alicia of Rose Arie Beauty shares her tips for starting a skincare business from home. Continue reading to hear directly from Alicia.
Hey guys, my name is Alicia from Rose Arie Beauty and today I'm going over six steps on how you can start a skincare business from home.
Step 1: Discover Your Purpose
The first step is to find your purpose. Out of all the businesses to choose from, what made you pick skincare? Your story is what makes you different from other sellers.
Once you've found your purpose, you can use this to fuel the rest of your business and actually help build your brand.
Step 2: Do Your Own Research
Research is a key component to any successful business. The more you learn, the easier your journey will be.
For skincare, I suggest starting your research by finding some beginner-friendly videos that show what it's like to make skincare products. This will give you an idea of what it takes to formulate them.
This can help you decide what ingredients you want to work with, too. Formulating your products is directly correlated with the quality of the product, so you want to make sure that you're comfortable with measuring, blending, and understanding how your ingredients work together.
You also want to research your country's regulations. Every governing body has different rules when it comes to handmade cosmetics. Make sure that you're aware of these laws and following them.
Step 3: Create Your Budget
Once you've done the research on what ingredients you want to use, it's time to buy your materials and start creating. The initial investment for any business can be expensive if you don't strategically plan it out.
Here are four categories you should be thinking about to help you create a solid budget. Use our guide to determine how to price your products.
Category 1: Ingredients
This is your butters (like shea butter and cocoa butter), your oils (i.e. coconut oil), fragrances, and anything else that you are putting into your product.
Discover popular skincare ingredients and all the products they can be used to create.
Category 2: Materials
These are the materials that are going to help you blend, mold, and shape your products. It's going to take your plain ingredients and turn them into a well-crafted skincare product. This is your hand mixer, jars, measuring cups, bowls, and even your labels.
There are lots of online resources where you can go to create your labels and have them shipped to you, but I didn't really want to do it that way – I thought it would be a lot easier if I just did it straight from home. I bought some sticker paper from Online Labels to print them on.
Online Labels also has an editing software (Maestro Label Designer) that can help you design your labels. Anytime I create a product and need to add a label, I already have them ready – I just have to cut them out and stick them on.
Category 3: Shipping Supplies
These are materials that are going to get your product to your customers. This includes boxes, mailer bags, bubble wrap, packing tape, anything – even sticker paper to help you create your shipping labels.
Learn more about building a dispatching station.
Category 4: Marketing Materials
Don't forget the items that are going to help you tie your business together, like business cards, pamphlets, items for samples, etc. Think about anything you need that's going to help you wrap up everything you need and be ready to give it to your customers.
Considering samples? Evaluate if sampling products or offering testers in-person is right for your business.
Step 4: Take Great Photos
You want to take product photos. Eye-catching photographs are what attract potential customers.
You don't need expensive equipment to take high-quality images – you just need good lighting, a clean background, and you can always add some creativity by using props. I honestly just buy some artificial flowers and some confetti paper and use that as props when I take my photographs.
Get more product photography tips.
Step 5: Create Your Website
Word-of-mouth is great, but you want a place where you can send people to see all that your business has to offer. I can tell you in-person that I have a body butter that makes you glow and shimmer when you're outside, but sometimes that's not enough and people want proof.
That's when you introduce them to your website, where they can see other people are purchasing your items and saying that it actually does make your body shimmer or glow. This is where you show them customer photos or photos of you using it. This is what's going to help them feel more comfortable supporting your business.
There are multiple websites to choose from you just have to find one that helps best represent your business.
Step 6: Promote Your Business
How you promote your business is almost as important as the actual products. You can have the best, most helpful product in the world – but if you are not constantly promoting, you're limiting the potential success of your business. No one can support a business they don't know about, which is why you have to work hard to make sure that your business receives the recognition it deserves.
Nowadays, social media is an amazing marketing tool because it's free and you can reach an extremely large audience all over the world right from your cell phone. Make sure that you are always, always marketing your business.
Hear from other small business owners using social media: sticker company soosanmoo and food business Marketing Food Online.
You can also promote yourself by creating fliers, handing out your business cards, collaborating with other companies, and even just walking around and telling people about your business.
---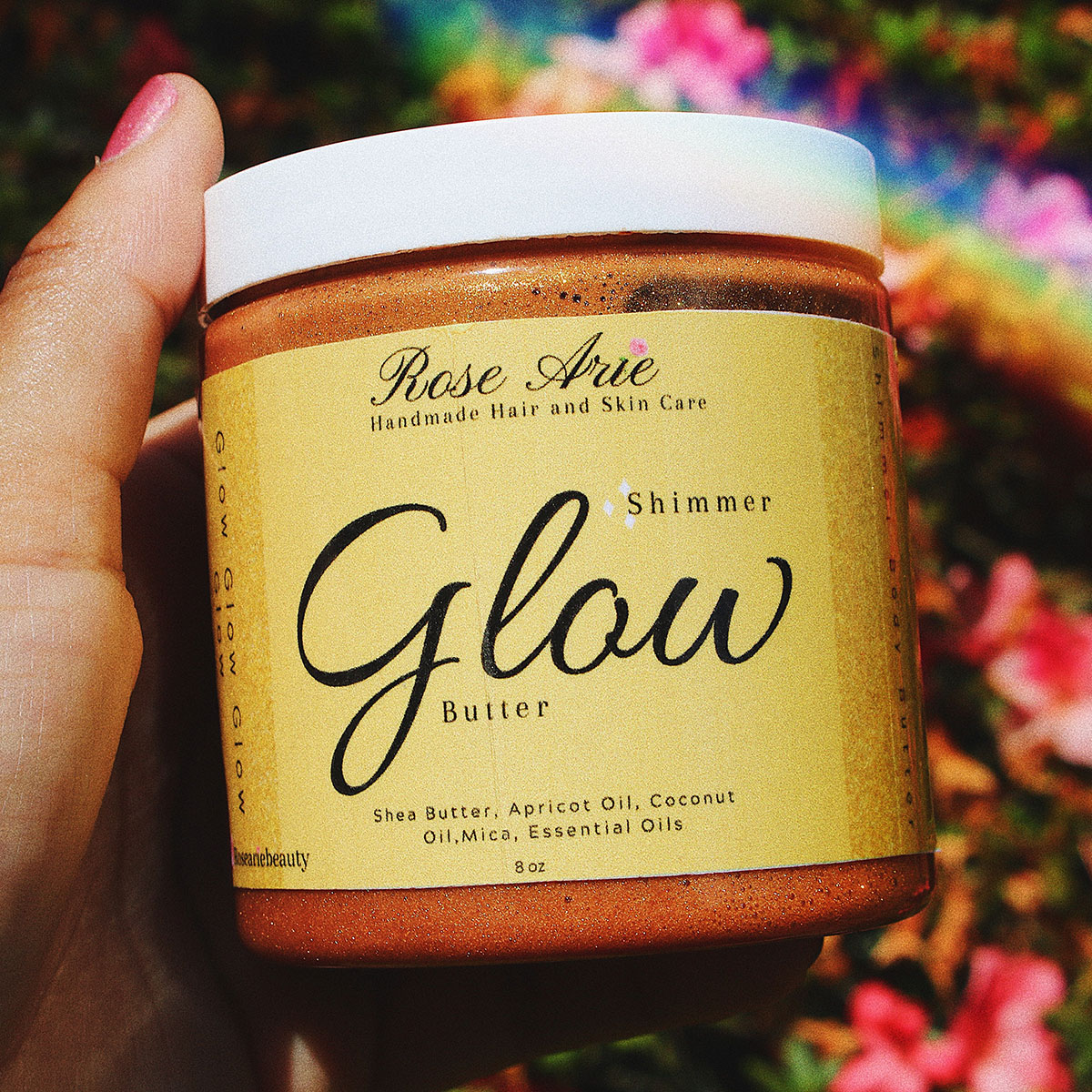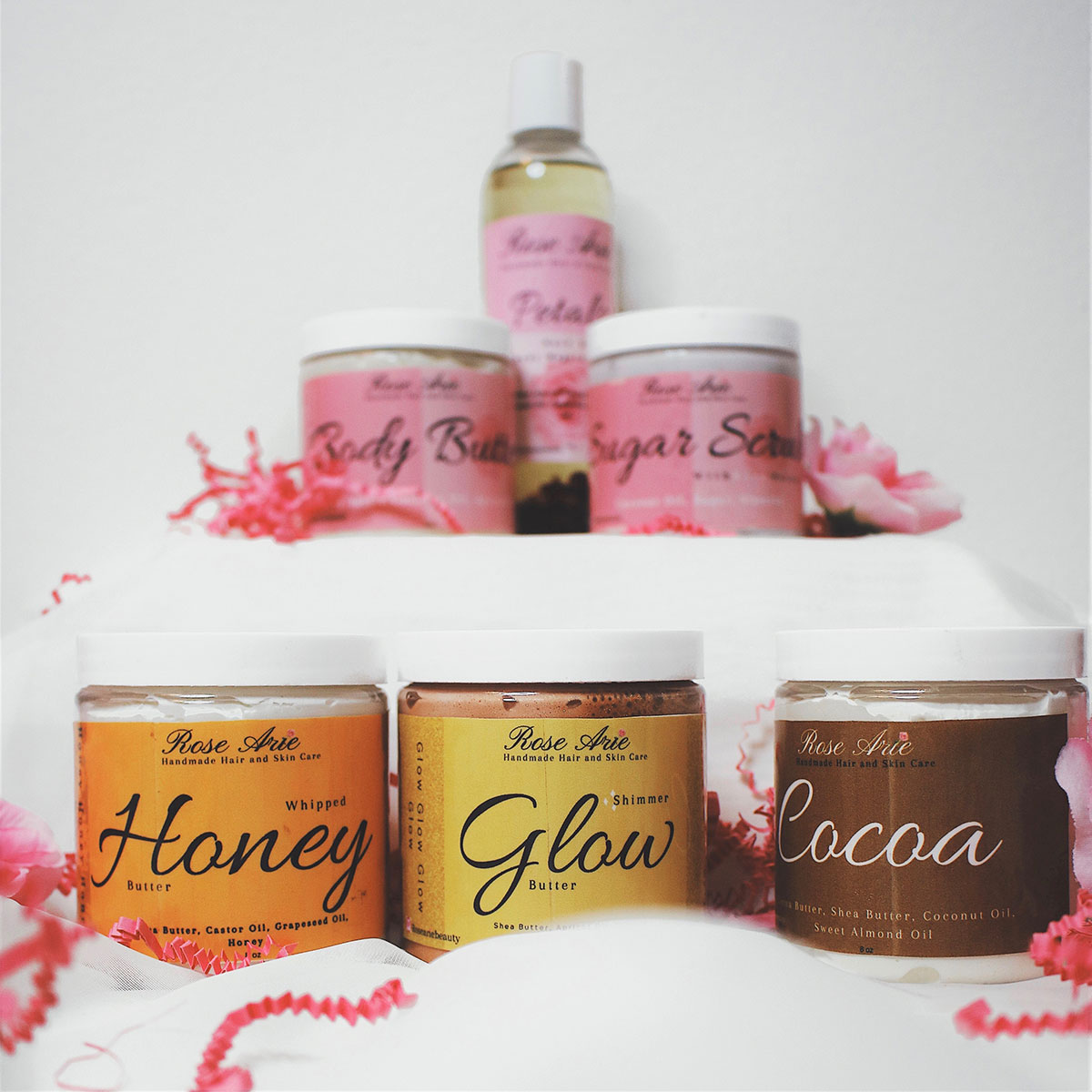 Starting a skincare business can be overwhelming at first but it gets so much easier down the road. You just have to be patient and believe in your business.
Thank you for taking the time to watch this video. You can find me on Instagram and YouTube at Rose Arie Beauty, and make sure that you check out the full series of Start-Up Academy videos.
---