Should you sell at an online wholesale marketplace?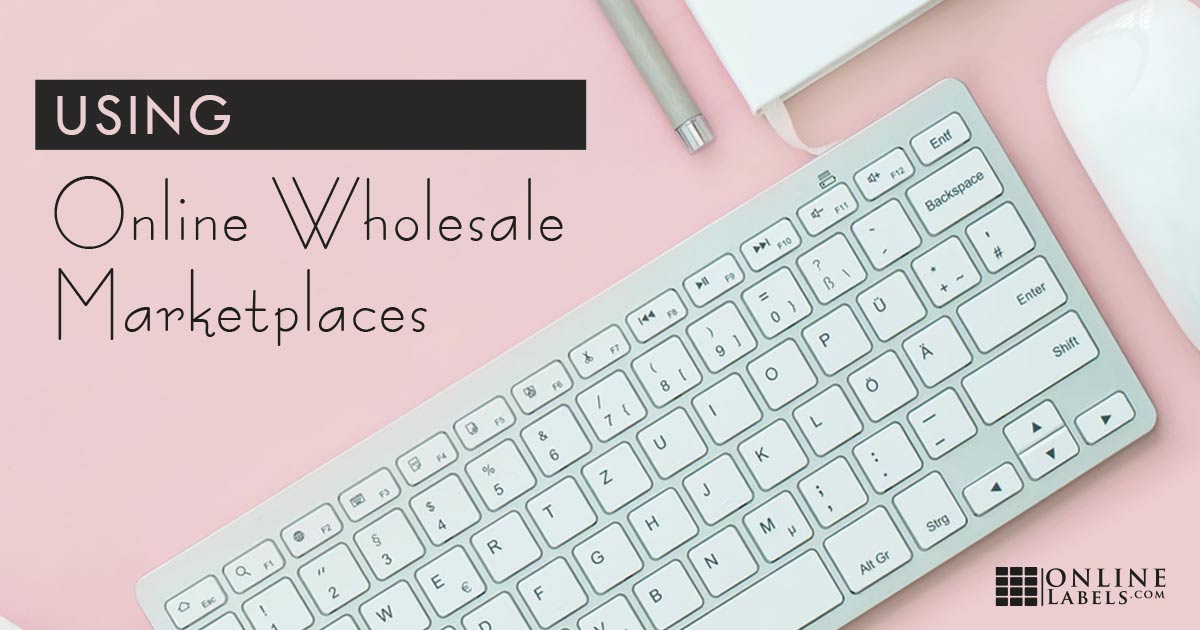 Online marketplaces like Amazon, Etsy, and eBay have popped up to connect businesses to consumers, but what about businesses to other businesses? While traditional wholesalers may be used to sales sheets, more wholesale marketplaces are entering the scene. Learn more about wholesale marketplaces, discover your options, and weigh the following pros and cons to see if they're right for you.
History Of Online Wholesale Marketplaces
While consumers are comfortable with business-to-consumer (B2C) online marketplaces like Amazon, business-to-business (B2B) ecommerce marketplaces are a fairly new trend. Amazon dipped their toe into the water with AmazonSupply in 2012, which saw steady growth after becoming AmazonBusiness in 2015. But Amazon doesn't dominate the industry, and plenty of other companies have taken some serious market share.
How Online Wholesale Marketplaces Work
Online marketplaces connect the makers (you) with the buyers for major companies like Target, WholeFoods, and more. Makers are instructed to create a profile that best showcases their wares and pitches their business. Buyers then "shop" on the site for interesting products and brands to add to their portfolio, facilitating new business relationships for everyone involved.
Finding The Marketplace For You
Below, we've picked out the leading wholesale marketplace contenders, depending on your needs and industry.
For Small Crafts Suppliers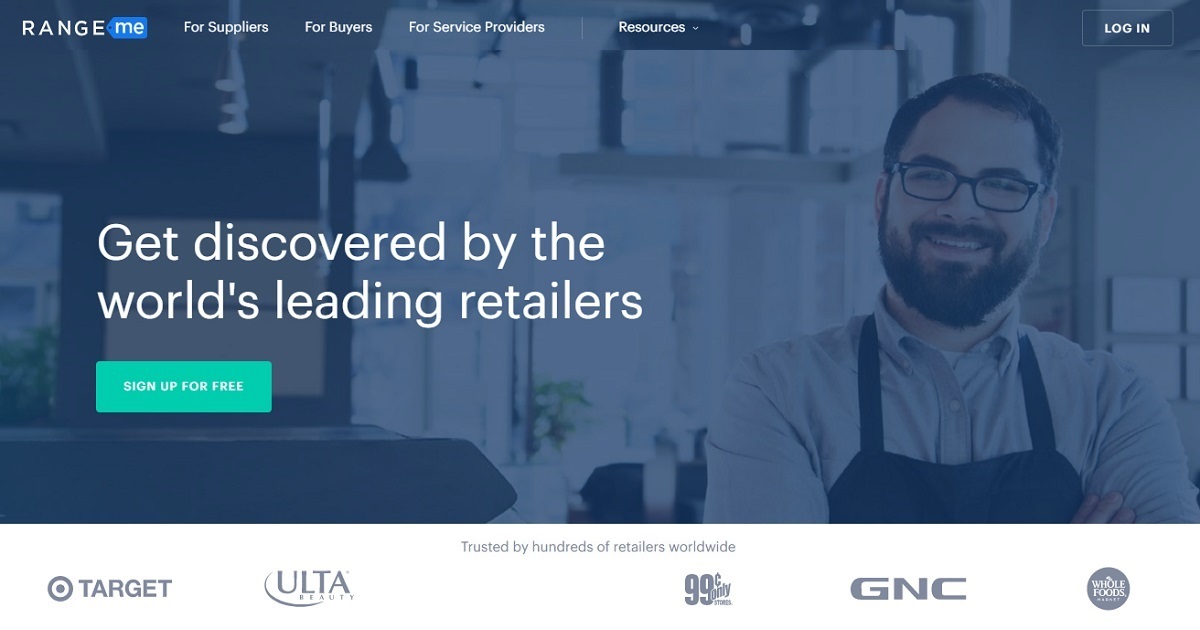 Founded in 2013, RangeMe connects retail buyers and product suppliers across all categories of consumer packaged goods (CPG). With an inspiring story at heart, RangeMe helps retailers find "smaller innovative brands to drive category growth and innovation."
Pros for RangeMe: It's free to get started. It also solves buyer pain points and has attracted leading retailers like Target, WholeFoods, Publix, Ulta, and CVS. Plus, the sleek user interface makes the process easy and comfortable.
Cons for RangeMe: The competition within the marketplace is fierce – RangeMe has 150,000+ suppliers (makers) competing for only 6,000+ retailers (buyers).
Opinion: It may be right for you if you're a small supplier looking to make big wholesale waves.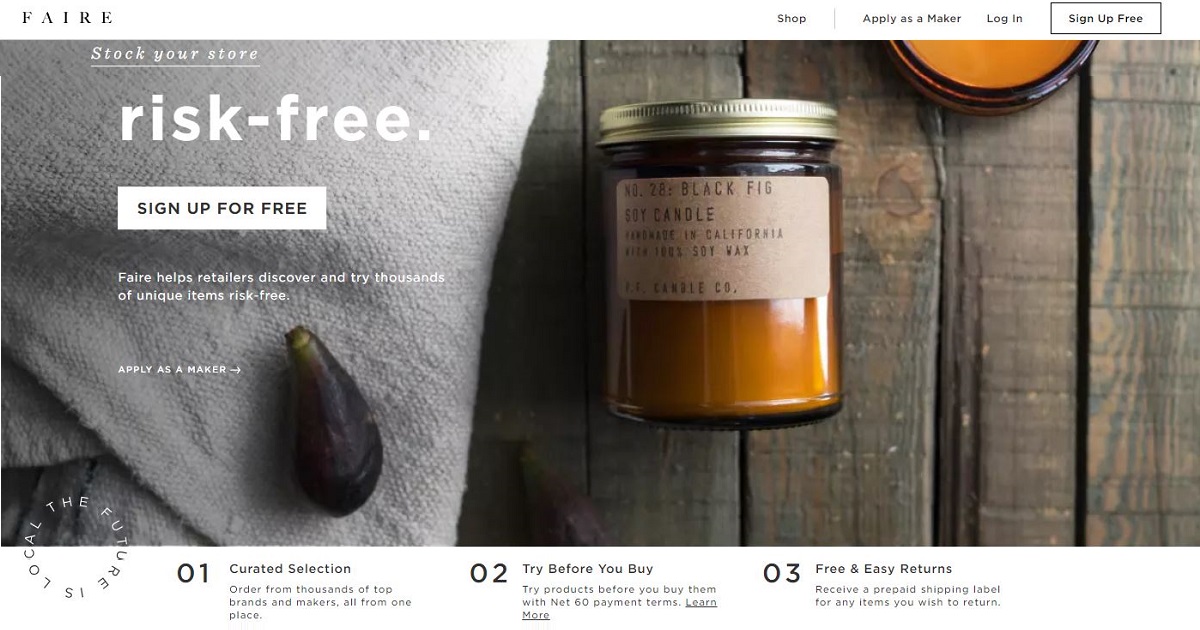 Faire aims to "break free from the inefficiencies of an antiquated wholesale model" and was founded in 2016. The platform hosts 2,000+ wholesale suppliers to 25,000+ retail stores. It offers "a hassle-free start" for sellers (makers) and uniquely offers free returns, enabling buyers to try new products and build new relationships.
Pros for Faire: The competition environment is more favorable towards sellers.
Cons for Faire: The buyers are the bread and butter – not the makers. The platform treats buyers as more valuable.
Opinion: Faire is especially good for you if you describe yourself as a small artisan or crafts seller.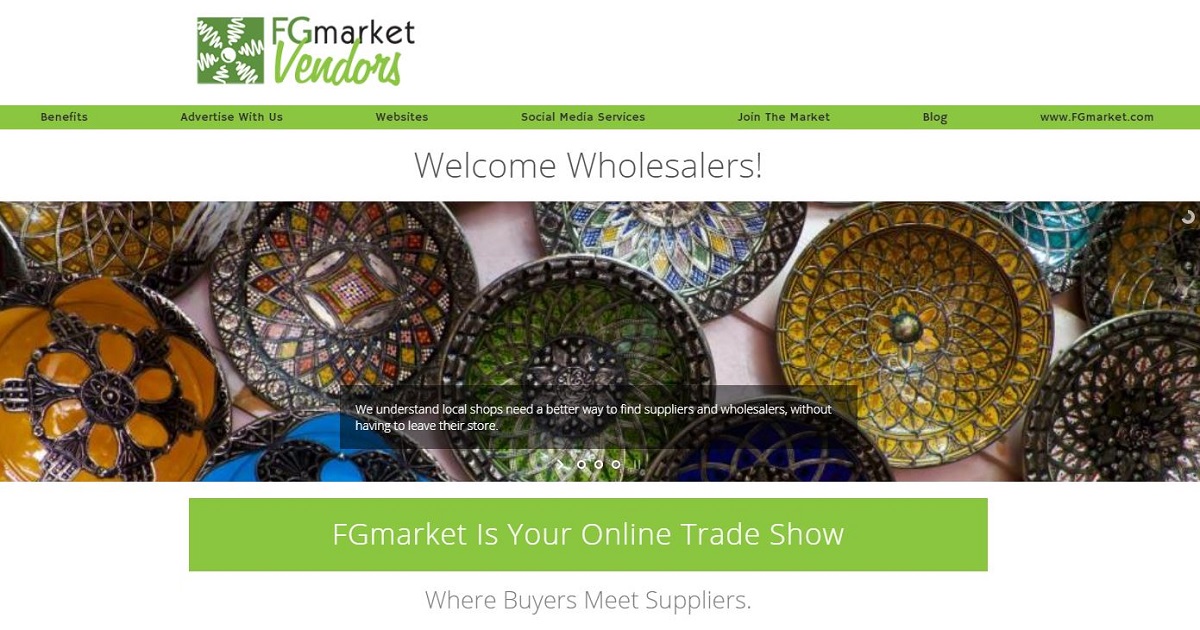 FGvendors features wholesalers on an online directory called FGmarket. The site first emerged as an online tradeshow in 2003. The company states that an average of 20,000 visitors search the site per day.
Pros for FGvendors: FGmarket offers website creation services.
Cons for FGvendors: The site is older than others on this list.
Opinion: It's worth trying out, particularly if you sell wholesale gifts, flowers, candies, candles, or home and decor products.
---
For Fashion Brands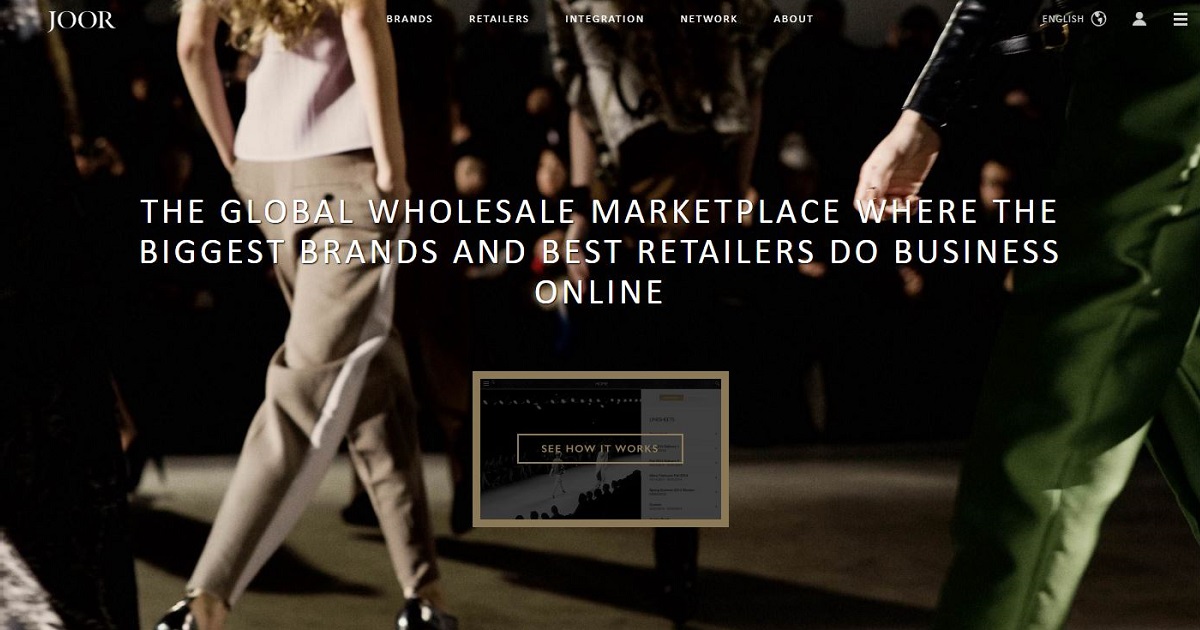 Joor is a New York City-based company founded in 2010 that brings fashion wholesale buying online. There are about 8,600 brands selling to 200,000+ international retailers. It boasts an easy setup process and includes an app to take orders.
Pros of Joor: Joor is brand led so the makers control who views their product offerings and how. And, Joor provides brands with a dedicated account manager.
Cons of Joor: If you're not involved in the fashion industry, Joor isn't for you.
Opinion: Use Joor if you supply clothes, accessories, shoes, or jewelry and are aiming for an international market.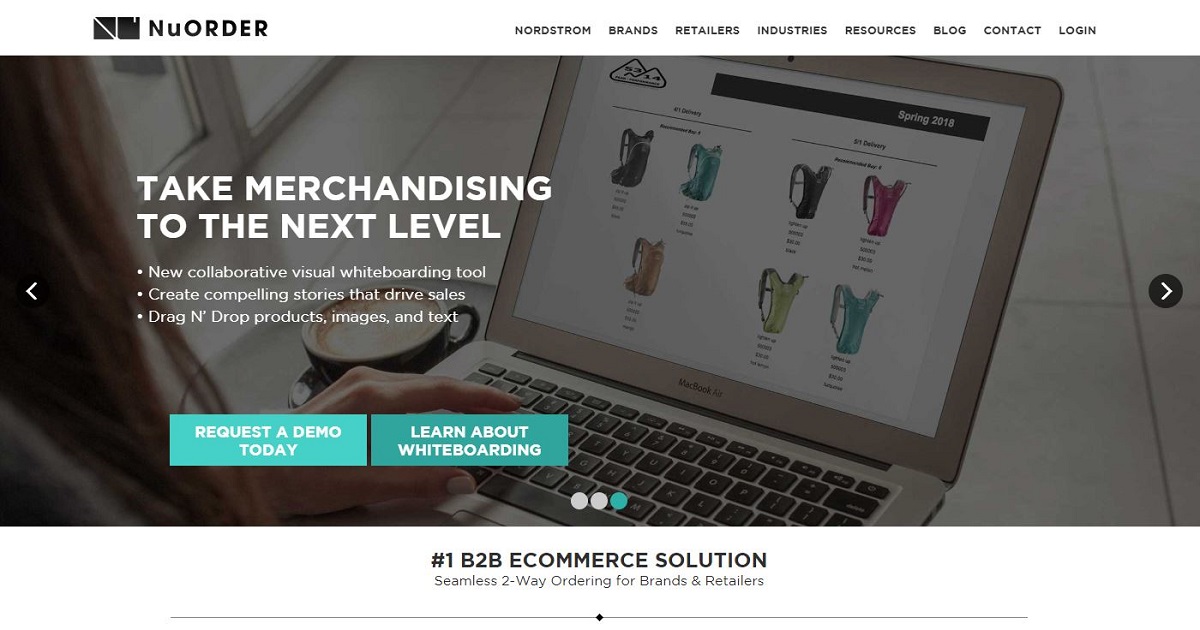 Founded in 2011, NuOrder believes "the wholesale industry is finally ready for a market disruption." Around 1,000 fashion brands are selling to 435,000+ retail buyers (not least of which is Nordstrom, who announced a partnership with NuOrder in November 2018). Since 2011, NuOrder has hosted 3.25 million orders, with half of those occurring since 2018.
Pros of NuOrder: NuOrder's huge buyer base is advantageous to sellers and likely a consequence of their fee structure.
Cons of NuOrder: Brands are charged while retailers use the site free.
Opinion: The higher barrier to entry may be a disadvantage in the short term, but also means less seller competition. Consider NuOrder if you're a fashion brand and can afford the seller fees.
---
For Maintenance, Repair, and Operations (MRO) Suppliers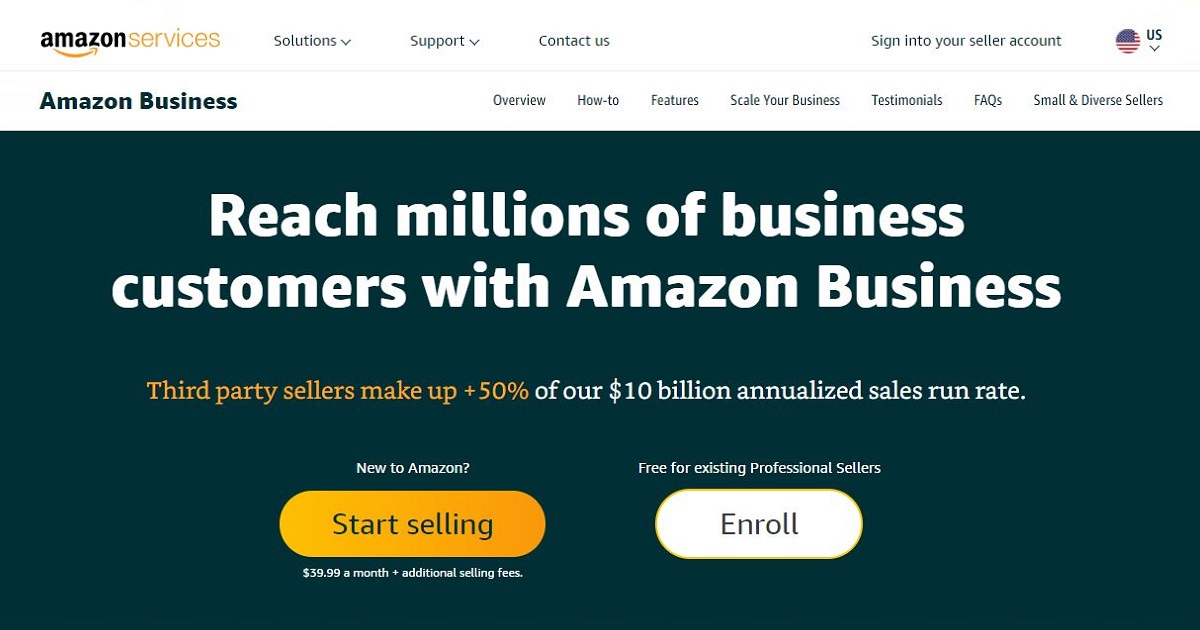 First launching as "AmazonSupply" in 2012, Amazon Business kicked off in 2015, using Fulfillment by Amazon (FBA) to "pick, pack, and ship" a seller's products to their buyers. Amazon Business is a great option for Maintenance, Repair, and Operations (MRO) suppliers who sell products that keep business running.
Pros of Amazon Business: Amazon Business offers the same ease, price, and convenience as its B2C counterpart.
Cons of Amazon Business: Amazon's cost is high – there's a monthly fee + additional selling fees.
Opinion: It's worth the value if you fit this niche. Amazon Business may be right for you if your products cater directly to daily business operations.
---
As a wholesaler, use the power of technology to sell to physical storefronts! Signs may point to ecommerce killing the merchant buyer, but consumer demand for retail is strong. Online wholesale marketplaces are empowering retail shopping by taking care of the legwork for you, connecting you with buyers, helping you market your product, and more.
When it comes to creating your product listings, check out our expert marketing recommendations. We cover tips for getting started and easy tasks you can do when business is slow.
---