Become an Etsy Rockstar - Tips from All-Star Sellers
If you're selling online, chances are you've heard of Etsy. The popular website is synonymous with the sale of homemade goods online. Whether you're a small business or a crafter, we asked Etsy sellers what challenges they ran into so together we can help more sellers down the road. Based off of that feedback, we've compiled this article.
Estimating Shipping Costs
Regardless of the platform you decide to use for your ecommerce business, estimating the cost for shipping was at the top of the list. All you need is a small scale to weigh your packages at home and then you can enter the grammage into the various online shipping calculators on the Internet. They do the rest.
Choosing a Delivery Service
What shipping provider you choose to use largely depends on the product you're selling. Use their shipping calculators to estimate prices and delivery times. That should help you determine which service is better for your business.
For Lisa, owner of MilknHoneyCandles, FedEx makes more sense. "Fedex is easy to use," she explains. "And they have better pricing for shipping large items."
Speeding Up Order Processing
"This one is tough, but it really depends on the customer. Fast proofing, faster approval always helps," says Kimberly of LittleBeesGraphics. "Clear order instructions are also essential so the customer knows exactly how to order."
Jessica, owner of JessKreations, has another suggestion. She recommends that people print your own shipping labels and stamps. They'll save you trips to the post office and the time you would have to spend in line. View our shipping labels.
Other Ways Labels Help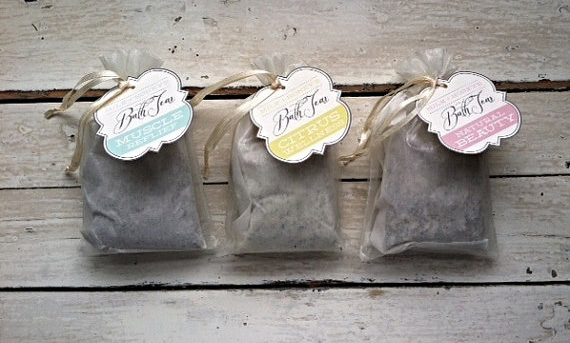 Bath Tea Sampler from Etsy store MilknHoneyCandles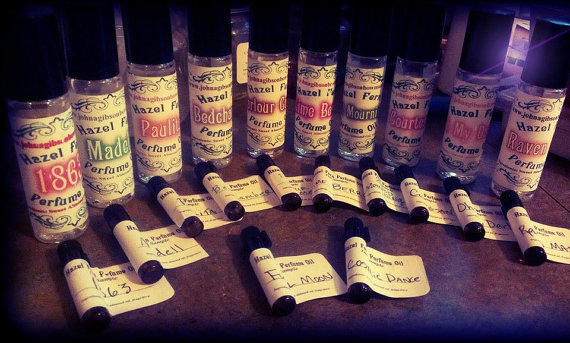 Perfume Oil Samples from Etsy store HootsGallery
We asked several Etsy sellers how they use labels to improve their products and shipments.
Moriah of Blu Bayou Soap Company utilises Maestro Label Designer to create labels for her products. Maestro Label Designer is online design software that comes free with every order. "I love how they provide access to software that makes designing for their labels a breeze."
We know that saving time designing and printing your labels means spending more time making a fantastic product and providing excellent customer service. That's why we took the complication out of sizing and designing your own templates. "The labels and templates have saved me from hours of making my own templates or cutting labels to size," explains Johna who runs HazelFernScents and HootsGallery.
"Time is money and having great labels makes our shipping process very streamlined," adds Yvonne of Cardtorial.
OnlineLabels also provides a host of versatile materials that suit any product and provide great benefits in terms of practicality and appearance. Our gloss and weatherproof materials offer a stronger label that can withstand moisture. These are especially useful if you sell bath and body products. Take it from Sky of LuckyBearSoap, "I love the glossy labels. Before I found these, I was putting clear tape over my matt finish labels. The gloss works great for lotions and any product that will be around moisture."
Tips for Potential and New Etsy Sellers
We asked these shop owners for the one piece of advice they would pass along to new Etsy sellers. The most popular response? Make sure you have fun!
"Just go for it!" exclaims Lisa. "It's so easy to use and you can reach a large audience. It's much easier than trying to start your own website."
"Try to be unique in what you make," explains Maria, who runs SweetRevengeSoapery. Your product needs to stand above the sea of items on Etsy so invest your time in setting it apart.
"Social media is your friend," says Moriah. "You can't just sit back and wait for customers to find you. They won't. You have to get out there and market yourself. Just be careful to find a balance between marketing and being social. Too much marketing will turn people off." As with any business, just like Moriah put it, an Etsy shop's success relies on its customers. Learn how to reach the people who have a use for your product and build your audience.
---
It can be a challenge to get your Etsy shop up-and-running in the beginning. We hope these expert tips will shave some time off of your shipping process so you can focus on getting paid for doing what you love!
Not sold on using Etsy? Consider Amazon Handmade or make the switch and host your own site.
---