How to Find and Work with a Graphic Designer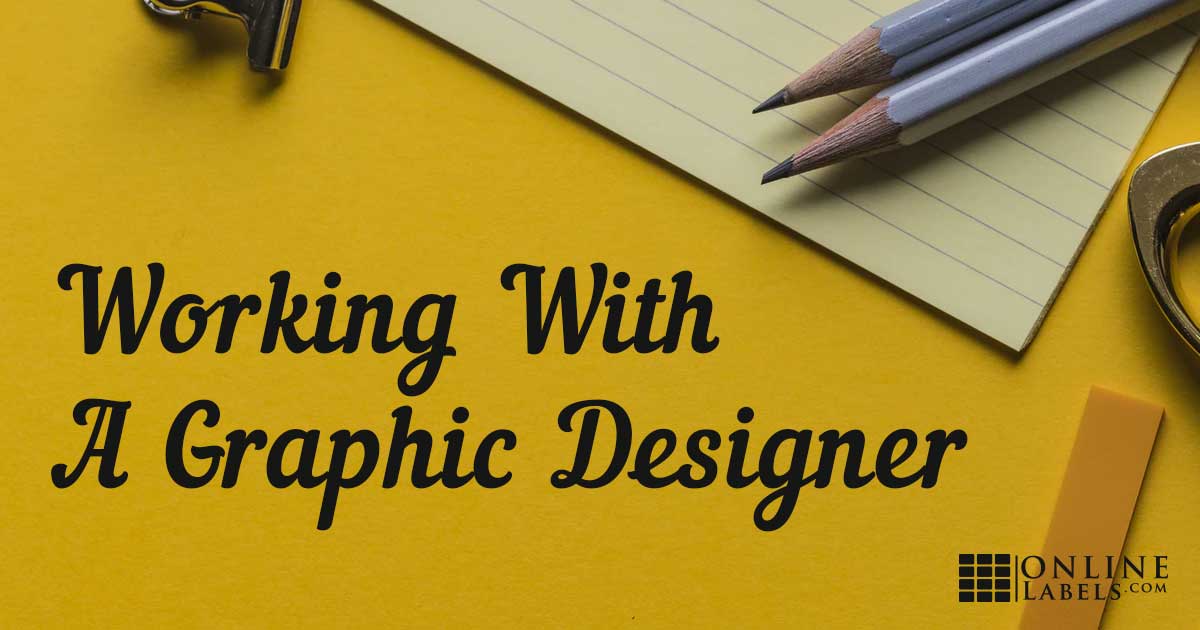 A business' branding plays a tremendous role in how the public perceives them. Their overall branding and feel of their style can shine a light to potential customers on what they represent. This personality becomes a part of the brand, and is critical to establishing upfront. But if you're not design savvy yourself, how do you convey your vision to a third-party designer? Use the following tips to find and work with a graphic designer that will create stunning pieces for your business.
Where to find a designer
Start by asking around. You probably know someone who knows someone who's a designer.
If you're not comfortable asking friends, the internet is another great place to start. Sites like UpWork and Freelancer allow you to post your project to a job board-like page, giving graphic artists the chance to bid for the opportunity to create your design. You can chat with them directly about project details, compare pricing, and make your decision from there.
Similarly, you can post project details to 99designs and graphic artists will essentially compete for the job by submitting ideas. You choose the best one of the bunch for your small business.
There's also Fiverr. Known for its affordability, the site is made up of countless freelancers – ranging from graphic design and writing to videography and more – making it easy to compare project samples and pricing in the moment.
With all of the sites mentioned above, they're easy to use and safe to process payments once you're satisfied.
What to look for
Half the battle of building your brand's look is finding someone who understands what your company stands for and portraying that through design. When searching portfolios, consider your brand's dream style. Narrow your options by pulling aside designers with examples that match your vision.
"You can tell a lot about a designer from their resume or online portfolio," says Anthony Cervantes, content director at 927 Creative. "Their style comes across immediately and will tell if they're the right fit to create a specific type of design."
Look out for their capabilities and the type of work they do, too. Someone who designs posters may not be able to handle your website design. Pay attention to these details when consolidating your list.
When to strike a deal
Once you've found the perfect designer, it's time to get down to business. Typically, the designer will put together some form of agreement. Some designers, however, are more laid back and may not require one.
To protect your investment, we recommend creating one. Most basic contracts include project details of what's to be designed, pricing and payment structure, project timeline, number of allowed revisions, rights and ownership, etc. You should also specify how you want to receive the final files. If you don't have access to the professional design programs, a version of the raw files won't do you much good.
How to describe your vision
Give your chosen artist as much detail as possible about your company and design task. Your logo is the "face" of your business, afterall. It may be helpful to provide:
Your scope. Are you looking for just a logo, a full stationery set, or even more? Even if there aren't immediate needs, think long-term. An experienced designer should plan for all possible uses of their design.
Your audience. Knowing your audience/clientele will play a big role in the design direction. Creating something aimed towards school-aged kids will differ from something aimed towards retirees, so be sure to include the demographic you're looking to target in your initial conversations.
Inspiration and examples. Don't hesitate to send your designer examples of what you like. This will help them gauge the style you're aiming to achieve. Browse other company websites, portfolio sites like Behance, or social aggregates like Pinterest for inspiration. Don't forget to note colors and font styles you like and don't like.
---
While there's quite a bit that goes into the logistics of hiring the right designer for your brand, seeing the final product is definitely worth it. Rest assured that there's a designer out there that can capture your business' essence. Not quite ready to hire a designer? We make it easy to design your own labels with Maestro Label Designer. For other helpful articles, visit our Label Learning Centre.
---